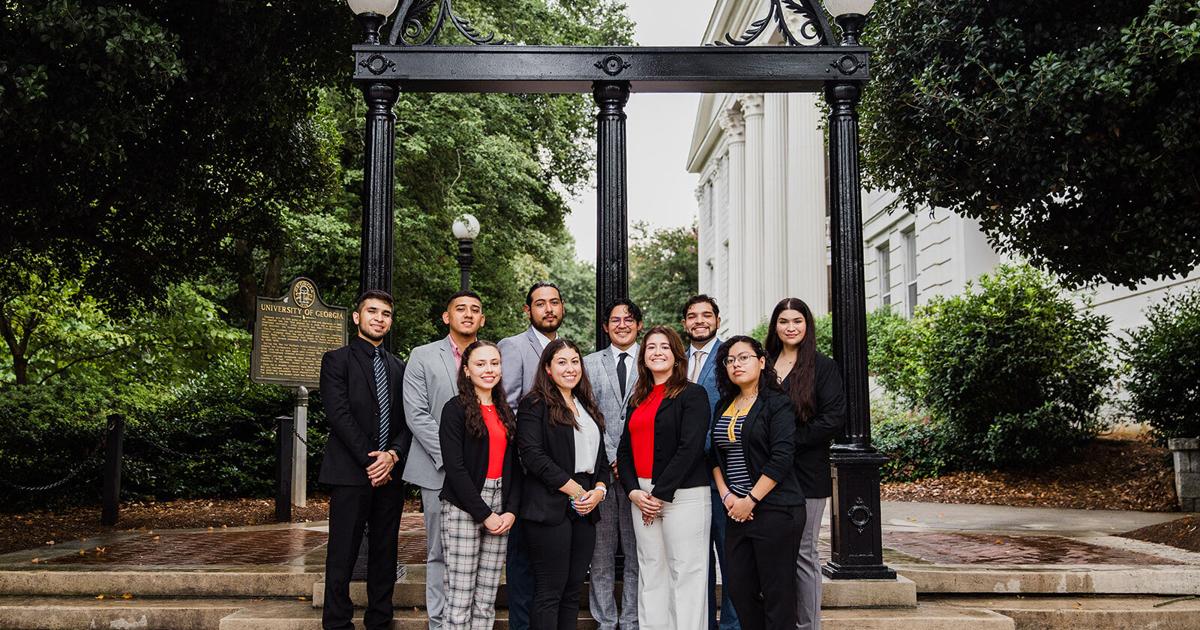 Society of Hispanic Professional Engineers builds community at UGA | Arts & Culture
A relatively new student organization is thriving – the Society of Hispanic Professional Engineers strives to support and uplift the Hispanic engineering community at the University of Georgia. The SHPE also provides members with networking opportunities to achieve their engineering career goals and creates a community for students to develop connections with other Hispanic students at UGA.
The SHPE became an official student organization of UGA in 2015 and became a nationally recognized chapter in 2019. The national mission of the association is to "empower the Hispanic community to realize their full potential and to impact the world through STEM awareness, access and support. and development.
The UGA chapter of the SHPE fulfills this mission by taking its members to national conventions, organizing social activities and organizing general meetings. This year, the group partnered with UGA's National Society of Black Engineers on an evening of roller skating and rock climbing with Kennesaw State University's SHPE chapter.
SHPE held its first-ever Hispanic Heritage Month kick-off dinner on September 15, hosted by restaurants in Athens. Professors, other SHPE chapters in Georgia, and members of UGA student organizations such as the Arch Society were invited to attend.
"It's a way to see that we're making progress, not just word of mouth, but just seeing people engage and get more involved," said club president Alberto Bustamante, a graduate in biological engineering. "It means a lot."
The next national congress of the SHPE will take place at the beginning of November. Bustamante recommends all members go, saying that attending national conventions "changes your view of the SHPE".
Bustamante recalled that the first time he went to a national convention was when he first decided he wanted to join the SHPE. This year, the organization is bringing more members to the national convention than ever before. The convention will be held in Charlotte, North Carolina, November 2-6.
The organization uses donations from sponsors to help fund these social activities and trips to national conventions. Micron Technology, a computer memory and data storage manufacturing company, recently donated $2,000 to SHPE at UGA.
"At the end of the day, they are gifts from people's hearts," Bustamante said. "They want to help us succeed."
SHPE members are also introduced to representatives of large companies like Verizon. Will Davis, Diversity, Equity, and Inclusion Program Manager and Equal Employment Opportunity Specialist at NASA's Johnson Space Center in Houston, came to speak to students at the club.
"It just helps you grow your relationships and your network," said SHPE Academic Excellence Chair and sophomore civil engineering student Veronica Perez. "I think that's my favorite part, just getting to know more people within college."
Since her hire in January 2022, the UGA College of Engineering's first associate dean for undergraduate diversity, equity, and inclusion, Sonia Garcia, has been particularly involved with the SHPE.
"It is a huge honor to work together with SHPE, as well as the various DEI-related organizations at the College of Engineering," said Garcia. "We want SHPE and all College of Engineering students to feel supported, but more importantly, to feel like they belong in this community."
With SHPE reaching its largest membership yet and having its biggest year of recognition, the club continues to grow and impact the lives of people within the College of Engineering Hispanic community.
"My favorite part is knowing that not just myself, but this chapter in general can help you grow not just as a person but as a professional," Bustamante said.