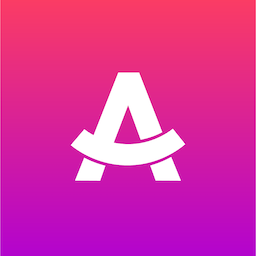 The New Threat to America's Small Towns: Toxic Algal Blooms
Septic tanks, agricultural runoff and global warming have increased harmful algae blooms fivefold, but a high-tech, chemical-free solution from Dutch company LG Sonic could save small towns millions of dollars
SCRANTON, Pa. /ACCESSWIRE/September 28, 2022/ Small towns in America have a tradition of adopting mascots. They serve as a rallying point, a bit of community identity and spirit of the times. In the new era of climate change, it makes perfect sense that the small town of Burgdorf, CO, population 10,000, would be organize a contest to name its new high-tech algae mitigation buoy produced by a Dutch company LG Sonic. The votes were counted, and their weatherproof, solar-powered, sensor-rich, AI-controlled ultrasonic sentry guarding the city's clean water supply 24/7 , is now known as… "David Buoy".
"It's an impressive engineering feat that a small autonomous buoy can have such a big impact on the drinking water quality of an entire city," said Ken Matthews, director of water services for the city of Burgdorf. .
Every year, Harmful Algal Blooms (HABs) cause many deaths of wildlife and animals unfortunate enough to drink the water, as well as respiratory problems, skin problems and potential permanent liver damage in humans. . HABs have been implicated in long-term neurodegenerative diseases such as Alzheimer's disease, ALS and multiple sclerosis. Worldwide, HABs contaminate the drinking water of millions of people each year, and they increased 5x since 2013. Harmful algal blooms are triggered by hot weather and an overabundance of nutrients entering the water, which for small towns usually means fertilizer runoff from surrounding farmlands or leaky septic systems. , which would require millions of dollars in building new sewers to fix it. The rapidly emerging problem was recently examined in The New Republic with the descriptive title, "Lakeside resort towns have a controversial poo problem."
Even band-aid solutions to continued blooming can be a financial burden for small towns. For years, algae mitigation has been primarily done using chemicals, usually copper sulphate, which apart from being an expensive and ongoing undertaking, also kills a wide range of aquatic life with the algae such as fish, frogs and snails. Excessive use of copper sulfate can create a buildup of toxins so high that sediment in a lake or pond is considered hazardous waste requiring additional expense to contain and dispose of.
In contrast, an LG Sonic MPC buoy is completely safe for the environment, as evidenced by a two-year study conducted by the Dutch government. And after 10 years and over 10,000 installations in 59 countries, actual use has shown that an LG Sonic MPC buoy such as the one purchased by Burgdorf actually pays for itself in 18 months in chemical savings, a huge consideration. for money. cramped small towns. As an infrastructure project, Burgdorf was able to pay for the $60,000 buoy largely with funds from the American Rescue Plan Act and Larimer County.
For the town of Archie, MO (pop. 1170), the 2021 installation of LG Sonic MPC-Buoy finally ended the algae and other quality control issues that had plagued by the city tank for decades.
"With this technology, we're finally going to be able to do something that hasn't been done in 40 years, which is to get those [levels] under such scrutiny that the state wonders if I'm cheating on my lab tests, which we're not. It looks like finally the Missouri DNR (Department of Natural Resources) is happy with the town of Archie, so I'm pretty excited," said Rick Blundell, superintendent of water, for the town of Archie.
Blundell explained the reasons for their continuing problems, which are typical of an agricultural community: "We have to deal with the Grand River, where we get our water, bordered by the next 30 to 40 miles of cultivated fields. And every spring, they spray chemicals on their plants. When we have rain, it pours into the Grand River. So the river, sometimes, is so green you'd think someone painted the water. is so nutrient rich and we pull that out of the water and put it in our tank."
Stories of exposure to the HAB can be heartbreaking. In 2021, a Missouri family's 100 pounds. Golden Retriever died less than 10 hours ago after drinking crystal-clear lake water while the humans themselves who swam in the water suffered from gastrointestinal problems, muscle aches and vomiting – and ultimately severe and permanent liver damage. The next day, the previously clear lake appeared to be covered in neon green paint. In this particular case, a LG Sonic MPC buoy (Monitor, Predict, Control) would have alerted authorities to the presence of blue-green algae in the water days before visual evidence became apparent – and likely prevented the bloom from developing unlike other strategies algae mitigation that are just a reactive response to existing blooms.
ABOUT LG SONIC
Founded in 2011, LG Sonic's unique approach to ultrasonic technology has been proven in over 10,000 deployments in 59 countries, where they have protected drinking water reservoirs, industrial cooling ponds, lakes recreational fishing and irrigation systems. The company even holds the record for the largest ultrasonic algae mitigation project in the world at the 1,739-acre Valdesia Reservoir in the Dominican Republic, the main source of drinking water for the two million residents of the country's capital, Santo Domingo. Its facilities in the United States include numerous projects with American Water, the nation's largest and most diversified publicly traded water and wastewater utility company.
MEDIA CONTACT
Matt Kalinowski
LG Sonic Advertisement
(503) 333-2049
[email protected]
THE SOURCE: LG Sonic