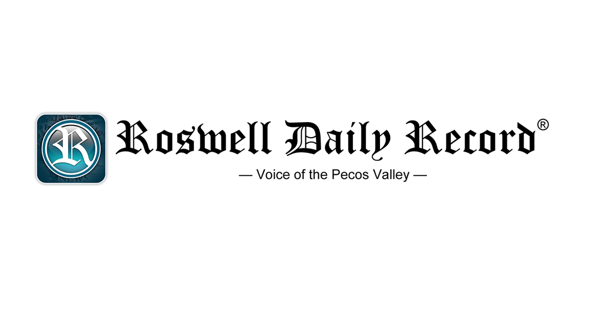 Let's take the countryside out of the dining room of the 6th |
By Merritt Hamilton Allen
EDGEWOOD – I recently saw a sticker on social media that made me see red. It is yellow with red letters like a New Mexico license plate, with a Zia symbol, with the slogan "DITCH THE WITCH/MAKE NEW MEXICO RED".
Several of my friends, who are all smart, thoughtful people, posted it. I really don't like that. And I want to make it clear that I have absolutely no intention of voting for Michelle Lujan Grisham. I think she was generally a bad governor. In its rush to put us on par with California, it has further stagnated our economy and done little or nothing to address some of the major root causes of our endemic poverty – abysmal child welfare services and an education marginal public.
THIS should be the focus of Republican campaign slogans, not the taunts of elementary school recess. These bumper stickers have apparently been around for at least a few months. It is unclear who is behind them – the state party, a local or county party organization, a candidate or a Conservative contractor.
I know, I know, there is a deliberate purpose to an overtly negative campaign. I was the target. It is very popular in the eastern mountains. The aim is to create an emotional reaction among voters to stimulate turnout at the polls.
I pointed out in a recent column that it is imperative that GOP gubernatorial candidate Mark Ronchetti bring every Republican in the state to the voting booth this fall. With the potential Roe vs. Wade backlash resulting in a potentially high Democratic turnout, the Republican campaign to secure the vote is crucial.
That's why, as I've written before, DeSantis' quiet visit/approval was so strategic. He energized the base in his geographic heartland without getting much statewide play that could alienate moderates or turn away state/independent voters. But this "DITCH…" campaign is different.
Ultra-negative campaigning works here when the partisan numbers are strongly in your favor. This can energize your supporters and mobilize them to show up to vote. However, moderates and independents also have an emotional reaction to this type of campaign. They don't like it.
Ronchetti doesn't have the numbers in his favor. Currently, 44.4% of the state is registered with the Democratic Party, 31.1% with Republicans, and 22.4% is decline-to-state or independent. The most recent poll shows Lujan Grisham seven percentage points ahead of Ronchetti.
The wildcard is of course with the DTS voters. Ronchetti must walk a fine line on the issue of abortion, which Lujan Grisham has been attacking him on since the primary. In a recent poll, only 12% of New Mexicans want a total ban. He needs to get back to everyday issues like crime, education and the economy.
We saw this shift toward trouble and away from name-calling from naughty kids in 2020 when the center shifted to a truly anemic candidate, Joe Biden, simply as an alternative to bully-in-chief Donald Trump. The center has not changed for two years.
Keeping Ron DeSantis in Carlsbad was one thing. Having childish, mean-spirited bumper stickers all over the state could seriously hurt Ronchetti with the moderate and DTS electoral bloc he needs to win to win in November.
Bottom line, Ronchetti has plenty of material for a winning campaign without diving into the lowest schoolyard trolling. The Ronchetti campaign should at the very least distance itself from this sophomore rhetoric. I hope my Conservative colleagues will resist sticking those guts to the back of their vehicles.
Merritt Hamilton Allen is a public relations executive and former naval officer. She appears regularly as a panelist on NM PBS and is a frequent guest on News Radio KKOB. A Republican, she lives amicably with her Democrat husband north of I-40 where they raise two dog heads and two cat heads. The opinions expressed in this column are those of the author.