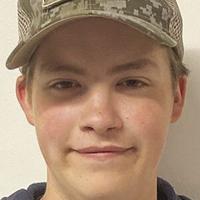 Student News: June 22, 2022 |
UNIVERSITY OF SCRANTON
John P.Lambert of Cooperstown was among 1,700 students named to the spring semester deans list at the University of Scranton in Scranton, Pennsylvania.
Pupils of the month for June at Milford Central School are in eighth grade Toby Cotten and ninth grader Scott Genardo.
The Fenimore Art Museum regional youth art competition prizes were awarded recently. The grand prize was awarded to a 12th grade student Monique Kennedy of Hartwick, a homeschooler, for her drawing "Reach for Yore Memories".
A total of 32 winning artworks were selected from 320 submissions for the Young at Art! Inspired by memory, on view at the Fenimore Art Museum until July 4. The works can also be viewed online at fenimoreartmuseum.org/youngatart2022.
Young at Art is sponsored in part by Bank of Cooperstown, New York Central Mutual Insurance, the Black Family Foundation; and Stewart's Holiday Game.
BALDWIN WALLACE UNIVERSITY
Jaelyn Jaquay of Cherry Valley was inducted into Psi Chi, the International Honor Society in Psychology, at Baldwin Wallace University during the spring semester.
Jaquay, a graduate of Cherry Valley-Springfield Central School majoring in communication sciences and disorders and psychology, shared the honor with 11 other students.
Membership in the society is extended to psychology majors and minors with second-semester second-semester status who have completed at least nine hours of psychology coursework per semester, have a minimum overall average of 3.4, and a grade point average Minimum cumulative score of 3.0 in psychology courses.