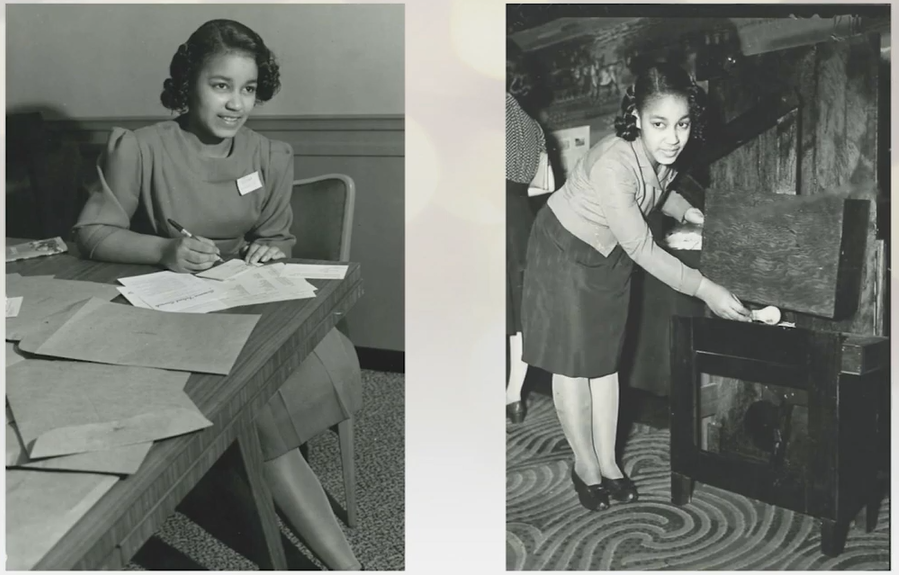 Tribute to Black Leaders in STEM
In 1944, Dr. Nancy Agnes Durant became the first black finalist in the Science Talent Search (STS), ranking among the top 10 scholars that year. She followed in the footsteps of her father, Dr. Oswald Durant, one of the first black doctors from Alexandria, Virginia, who attended medical school and later became a renowned psychiatrist.
Since then, black alumni of Society for Science competitions have continued to break down barriers in STEM fields. From being appointed to the Society's National Board of Directors to receiving a MacArthur Fellowship, the Society's black alumni are leaders and agents of change who make the world a better place.
Robert 'Ra' Bacchus
Policy Specialist at Google, 2013-2014 ISEF Graduate and 2014 STS Scholar, Robert 'Ra' Bacchus is passionate about the intersection of culture, society and technology. Prior to joining Google, Ra worked as a policy intern for the Office of Science and Technology Policy during the Obama administration. He has also been involved with the Oakland-based nonprofit Urban Roots, which aims to empower local youth and encourage entrepreneurship. Ra holds a Bachelor of Arts in African American Studies and a Master of Arts in Anthropology from Stanford University.
Harold Eke
STS Scholar Harold Ekeh (2015) is the founding president of Every Vote Counts, a student-led nonpartisan organization aimed at increasing voter turnout and expanding voter access across the country. At age eight, Harold and his family immigrated to the United States from Nigeria. He earned a Bachelor of Arts in Political Science and Government from Yale in 2019 and is now a JD candidate at Harvard Law School.
Lea Guthrie
Currently a postdoctoral researcher at Stanford University School of Medicine, Leah Guthrie participated in the 2006, 2007, and 2008 ISEFs. Leah was named a 2020 Hanna Gray Fellow by the Howard Hughes Medical Institute. As a microbiologist and immunologist, his research focuses on how gut microbes metabolize certain acids in foods and how the byproducts of these metabolized acids impact the gut microbiome and kidney disease.
Brian Hooker
After participating in the International Science and Engineering Fair (ISEF) in 1986 and being named an STS finalist in 1988, Brian Hooker holds a Bachelor of Science in Electrical Engineering from Stanford University. Brian is CEO of PCs for People, an Atlanta, Georgia-based nonprofit that has provided personal computers to 155,000 people, connected 165,000 people to the low-cost internet, and recycled more than eight million books. of electronics.
Elle Lett
Co-founder of the E2 Social Epi LabOSH finalist 2010 Elle Lett is a postdoctoral fellow in statistical epidemiology and an MD candidate at the University of Pennsylvania. She recently won Cell Press 2021 Rising Black Scientists Award, for his essay "Science as a Tool for Justice", which you can read here. She plans to use her research in health services and social epidemiology to motivate policy changes that will lead to health equity in the United States.
Emmanuelle Saint-Jean
Emmanuelle St. Jean attended both ISEF and STS in 2000. She is now the New York City Programs Director for the Bard Prison Initiative, an in-prison college program that has awarded approximately 550 degrees in six interconnected prisons in New York State since 2005. Previously, Emmanuelle was a resident at the Broad Center and Senior Director of Shared Services and Enrichment at KIPP DC.