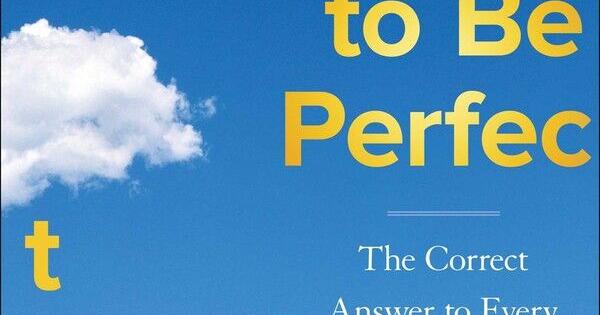 National Writers Series Launches into New Season | News
TRAVERSE CITY — Bringing best-selling authors to the icing capital returns February 4 as a new season of National Writers Series author-reader get-togethers kick off.
While some of these interviews will be in person at the City Opera House, all will be simulcast live via Zoom. The next series kicks off Friday with a virtual interview with author Michael Schur, the creator of TV shows like "The Good Place" and "Parks and Recreation."
"We work with New York publishers who have the same goal as us – to help authors connect with their dedicated fans and also meet new readers," said NWS co-founder Doug Stanton. same New York Times bestselling author. Major publishers send their top authors on nationwide tours during book launches to generate excitement and publicity and enough book sales to make the New York Times bestseller list early. sales are robust," Stanton said.
"Publishing and writing is both an art and a business, and we're great business partners with writers and publishers," Stanton said.
Stanton, author of "In Harm's Way: The Sinking of the USS Indianapolis and the Extraordinary Story of Her Survivors (2001)"; "Soldiers on Horseback: The Extraordinary Story of a Band of American Soldiers Who Achieved Victory in Afghanistan (2009);" and "The Odyssey of Echo Company: The 1968 Tet Offensive and the Epic Battle to Survive the Vietnam War (2017)," said NWS is looking to expand its influence in the international market.
"We are looking into this in depth right now with an international consultant who is guiding us through this important process at no cost," Stanton said. "We are extremely lucky. It's a tough time right now; the world has changed and continues to change. We've adapted during the pandemic by going virtual, and now we have hybrid and in-person events.
"The National Writers Series is now truly national. Publishers are also coming up with new strategies to bring authors on tour, so we have plenty to discover.
Stanton's wife, business partner and fellow author, Anne, is pleased with the success and influence the NWS has generated in the creative world of writing and reading.
"We are also incredibly lucky to live in a cultural region," said NWS co-founder Anne Stanton. "For a city our size, we have an unusually large community of book lovers and excellent local bookstores. I mean, two thriving bookstores in the heart of downtown is unheard of in most cities. I can't wait to return to the City Opera House in person and hear the laughter and questions of people who travel all the way to Chicago to hear and meet an author.
"NWS has also benefited from the power of partnerships over time; we have hosted events with the Traverse Area District Library, Interlochen Public Radio, Traverse City Athletic Club and the International Business Forum. Again, how many cities can you turn on the radio and hear a local interview with Margaret Atwood or Jodi Picoult?
"Each season, we try to offer a diverse palette of authors so that there is something for everyone: thrillers, romance, history, literary novels, contemporary issues, etc.," said Anne. "And finally, we couldn't do any of this without the smart people on our Board of Directors, our small but mighty staff, and our generous volunteers, donors and givers. We are extremely grateful. They make it all possible – not just the events, but our youth literacy programs, like Battle of the Books, scholarships, Front Street Writers for high schoolers, and creative writing classes for younger kids. .
"In fact, their support is enabling us to hire our first part-time director of education, starting in February.
Karl Klockers, communications manager for NWS, said many factors go into selecting writers to participate in the NWS series.
"I think so (the diversity of talent and writers is unique)," Klockers said. "We polled our audience just to ask them what topics they are interested in and what types of books they are interested in. We try to give people what they want to see, what they want to hear. We like to open people up to new and interesting things, authors they haven't heard of, and books they haven't read yet. We try to run the gamut of things that people might be interested in.
"We like to set aside the last 15 or 20 minutes of every conversation for a Q&A with the audience. It's all done through Zoom. Overall it was great because we couldn't go on like this otherwise. , with everything that happened in 2020."
Klockers said the NWS operates on three seasons throughout the year – winter/spring, summer and fall.
"We combine winter and spring into one season," he said. "We are trying to get things done. We try to have a few events each month, or more.
Which writers are on the show, and when, is a matter of overlapping timelines, he said.
"It's really a question of who's available, what books are coming out when, (and) when they're on tour," Klockars said. "So we're just looking at their schedule and if they're available and if we're interested in bringing them to town. There's no absolute reason (thought) that we need to have x d number authors per month, or per season, or something like that. In December we only had one event at the City Opera House and between October and November I think we had three events in three weeks.
Klockers said, "…in person it's almost always at the City Opera House.
"We did one at the event amphitheater last fall just to keep people out and keep people safe and comfortable."
Still, the virtual livestream remains a popular participation option with many following NWS presentations, Klockers said.
"We've heard a lot of people say, 'hey, you know, I live out of town, I spend the winters somewhere else and I'd still like to participate,' and they can watch the event unfold at City Opera. House — virtually," Klockers said. "We stream everything live."
Acting NWS director Christie Bacon said a committee looking for potential writers to guest in future seasons is a never-ending chore.
"It's an ongoing process," Bacon said. "Our committee meets every two weeks and constantly talks about authors and books coming out in the coming months, what kind of topics we want to see, what kind of conversations we want to see, what our audience wants to see , so it's an ongoing conversation with our committee.
"It's usually around six months from now when we really try to finalize the deals for a season. So we're working on our summer season at the moment and we're in conversation with several publicists. Our audience is very dedicated.
Among the slew of 21st-century best-selling authors that NWS has hosted over the years, Doug toyed with the idea that, given the license of historical hindsight, who he'd like to chat to at the reading table.
"I would sit down with Adam and Eve and get their version of how it all started – just kidding," he said. "I would like to ask Abraham Lincoln how he found the voice and tone of the Gettysburg Address, one of the finest elegies in the English language.
"I would also like to ask about Charlotte Brontë and her experience of having to publish under a male pseudonym in 1847."