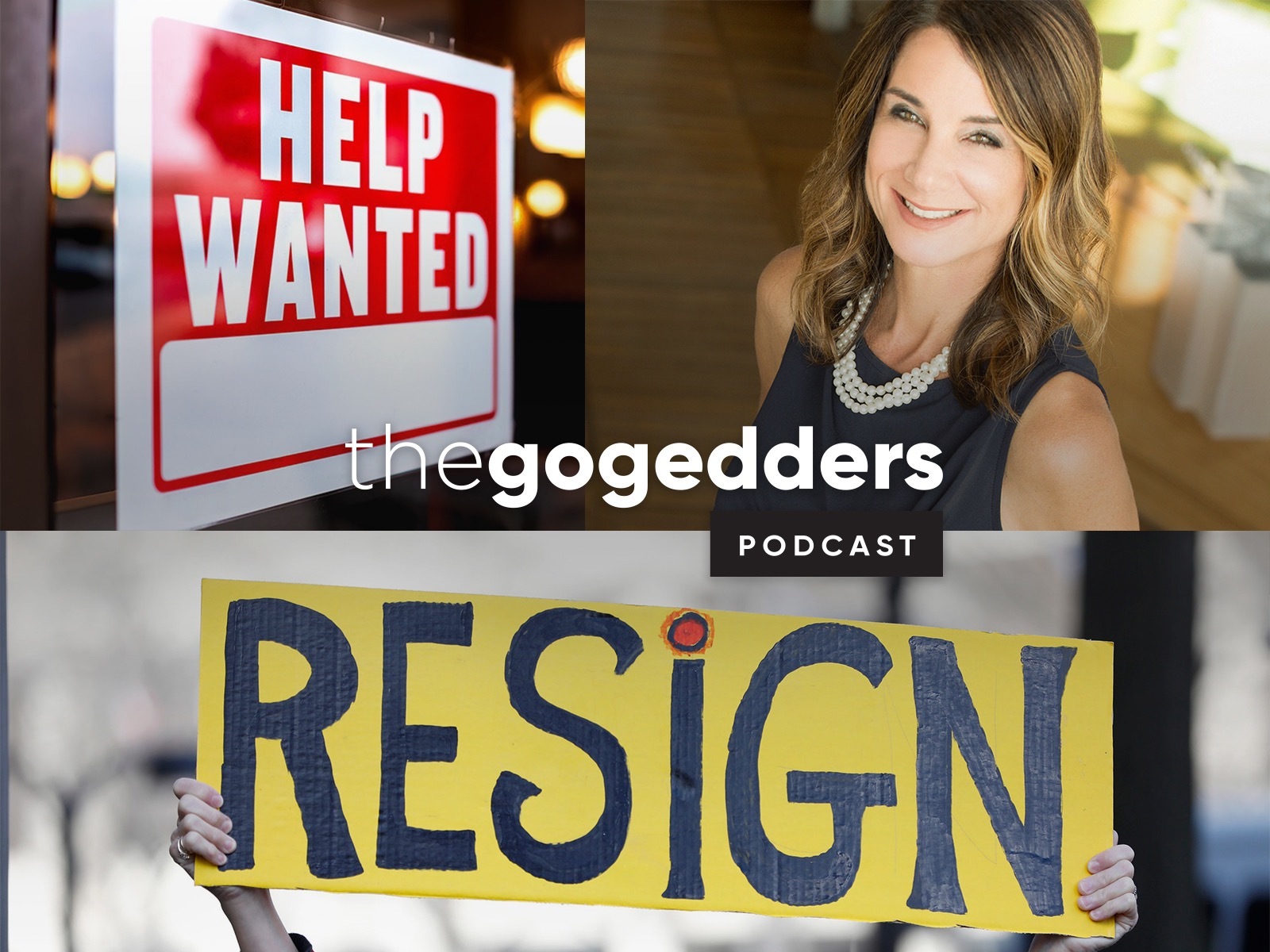 The Big Quit and How to Become an Employer of Choice with Kimberly Kane
Kimberly Kane is President and CEO of Kane Communications Group. She is an award-winning journalist and public relations practitioner. His firm works with leaders to align communications with business strategy, define brands, build reputations and inspire business results. With these goals in mind, Kane began researching The Great Resignation.
On the latest episode of GoGedders, Kimberly Kane joined host Richie Burke to discuss what's causing the big quit and why women are the ones leading the charge. Throughout the episode, Kane went over several statistics – many of which are quite alarming – and what employers should be doing to better retain their employees.
The first stat Kane mentions is sure to grab everyone's attention: "50% of working women in the state of Wisconsin are actively looking to leave their jobs. That's 25% more than the national average. " According to Kane, this high number can be attributed to the fact that women feel undervalued by their employers. Specifically, "42% of African American women in Wisconsin believe they are undervalued by their employer and 63% of African American women in Wisconsin believe their values ​​do not match those of their employers." Again, a shocking statistic considering all the money companies spend on diversity and inclusion.
With these statistics in mind, we have to ask ourselves: what are companies doing wrong? And what can they do to change? Kane said, "We didn't just want to publish statistics; we wanted to give employers practical, informed recommendations that they could deploy in their business to become an employer of choice for retaining women and becoming an employer of choice for young people. women of color."
According to Kane, The Great Resignation is far from over. Companies need to start making internal changes to retain their employees. Learn more about The Big Quit and what employers should do in the full episode.
As always, we hope you enjoy the show as we spotlight different guests and topics around Milwaukee. If there's anyone you'd like to see on the show or anything else you'd like to hear from us, let us know by contacting Richie Burke directly at [email protected] And, if you have a moment, subscribe, leave a comment, or share with a friend. These things really help us because they help other people like you find our podcast.