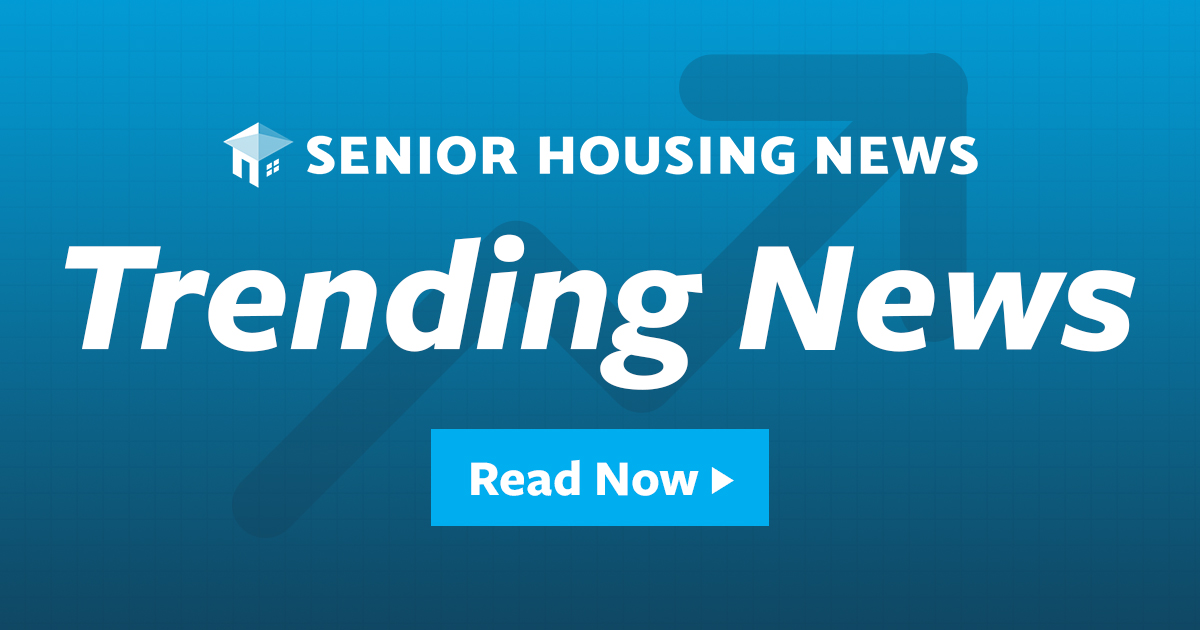 Movers & Shakers: new CEO of Baptist Senior Family; Priya hires Hutson as chief marketing officer
[ad_1]
Baptist Senior Services appoints new CEO as part of new branding
Pittsburgh-based Baptist Senior Services, now Baptist Senior Family, has announced that Timothy Myers will assume the role of President and CEO, replacing Alvin Allison Jr., who will retire at the end of this year.
Myers was most recently CFO at Ingleside, a DC-area senior housing parent company that oversees six senior service entities.
The company announced the leadership transition in conjunction with its new branding.
The new brand will better describe the company's mission, according to Allison, who served as president and CEO for 11 years.
Baptist Senior Family is a nonprofit cooperative effort that includes 90 American Baptist churches in western Pennsylvania.
"I am delighted that Tim [Myeres] enters this role at an exciting time of growth and change, "Allison said in a statement.
Masterpiece recruits new CEO
Eloy Lopez will replace Larry Landry as CEO of Denver-based Masterpiece Living.
Landry brought Lopez to Masterpiece as COO about two years ago with the intention of appointing him CEO on time.
Prior to joining Masterpiece, Lopez was Founder, President and COO of digital music company Beatport, which grew from $ 2.2 million in 2006 to over $ 20 million in 2008. He has then joined a company called Digitally Imported where, as COO, he accelerated revenue by 490% and increased the number of paying subscribers by 257%.
"Eloy was recruited to take Masterpiece to the next level," Landry said.
Landry, who founded the company in 1999, will retire this year.
Confluent adds board members
John H. Myers and Robert Ezer will join Denver-based real estate investment company Confluent Development as members of the board of directors.
Myers will serve on the board of directors while Ezer will join the advisory board, according to a statement.
Myers is director of the investment committee and managing partner of Forstmann & Company, a bank that identifies and invests in companies that are part of big change. Myers spent nearly four decades at GE before retiring as President and CEO of GE Asset Management, where he was responsible for approximately $ 200 billion in assets.
Ezer is CIO of the Canadian senior lifestyle company, Amica Senior Lifestyles, where he leads an Amica pipeline investment and development team. Twenty-seven of Ezer's 30 years of experience has been spent in the retirement home industry. He currently serves on various other boards, including the board of directors of the American Seniors Housing Association.
Priya Living Becomes a New Marketing Leader
Dan Hutson will be Priya Living's new marketing manager from January 1.
Hutson is leaving Claiborne Senior Living where he was vice president of marketing, he announced via LinkedIn.
He also served as the director of strategy for the non-profit organization HumanGood.
Priya, based in the California Bay Area, is bringing her independent living model to new markets, through a partnership with Welltower (NYSE: WELL).
"If you think of it like us, true luxury is the experience," Priya Founder and CEO Arun Paul said during a recent appearance on SHN + TALKS. "That is, does a place make you think and feel differently?" It is not the number of threads. This is not the stone you use in the counter.
The Ridge Senior Living Appoints New CEO, Goes Self-Governing
Ridge Senior Living, based in Utah, has announced that Mandy Hampton will be its new CEO effective now.
Hampton joined The Ridge in 2017 as COO after nearly two decades in the life of seniors. She oversaw The Ridge's recent expansion in Colorado, where it recently opened a luxury community of 371 units.
The move is accompanied by other changes in the company, including a move to self-management, a change that will give the company full autonomy.
The Ridge also added a number of VPs, including Suzanne Foley as VP of Human Resources, Diane Macheers as VP of Corporate Communications and Penelope Stoddard as VP of Services. clinics.
New Vice President of Philanthropy appointed to Lifespace Communities
Iowa-based Lifespace Communities announced Nancy Wolff as vice president of philanthropy.
While in her previous position with the American Heart Association, Wolff helped raise more than $ 600 million in annual private contributions and brought the AHA to the second-largest health charity in the United States. United.
At Lifespace, Wolff will oversee all fundraising activities for the Lifespace Foundation, which is the charitable arm of Lifespace Communities.
Wolff will be based out of the Lifespace office in Dallas.
Jungman from Heritage joins OneDay
OneDay, a video storytelling platform, has named Lacy Jungman vice president of strategic development.
Jungman has worked in senior residences for 15 years with roles in occupancy income, sales strategy, brand management, marketing and other areas.
Most recently, she was Vice President of Sales and Marketing at Heritage Communities, which owns and operates communities in Arizona, Iowa, Nebraska and Texas.
Claiborne adds three to its management team
Claiborne Senior Living, based in Hattiesburg, Mississippi, has announced that Candy Cure, Teresa Hamlett and Randall Wilson will join their community management team.
Cure, who served as Executive Director of Harmony Senior Services, will assume the same role at Clairborne at Brickyard Crossing in Summerville, South Carolina.
Hamlett will join Cure in the Brickyard community and take over as director of community relations.
Meanwhile, Wilson took over as executive director of The Claiborne at McComb in MaComb, Mississippi.
Lipton Joins Artemis Real Estate Healthcare Team
Artemis Real Estate Partners hired Serena Lipton as Partner, Healthcare Asset Management.
Lipton will focus on senior housing and support asset management across the healthcare platform.
Artemis, based in Washington, DC, makes equity and real estate debt investments across the United States in various asset classes. The company has partnered with senior housing operators such as MorningStar and Silverado.
Previously, Lipton was Senior Housing Analyst at JLL and also served as Senior Housing Valuation Advisor at CBRE.
Lipton helped develop the graduate program for seniors at the Boston University School of Hospitality Administration and is currently in the first cohort of students.
New Executive Vice President for United Church Homes
United Church Homes, based in Marion, Ohio, has named Michale Hughes as their new Executive Vice President and Director of Transformation and Innovation.
The newly created role includes leading the development of digital product and service lines, managing major changes and leading major partnerships.
Hughes was most recently a director of Mitchell-Lowery where he worked with organizations at the intersection of aging, technology and health, according to a statement.
Jerry Warshaw is the new Chairman of the Lenbrook Board of Directors
The Atlanta-based Lenbrook Square Foundation chose Jerry Warshaw to be the chairman of the board.
Warshaw is the Founder and President of Warshaw Properties, a real estate development and management company in Atlanta.
His career has included leadership roles in organizations such as the Georgia Real Estate Commission, the Georgia Apartment Association, and the Greater Atlanta Chapter of the Institute of Real Estate Management.
EPOCH has a new Executive Director
Bridges by EPOCH in Sudbury, a memory-assisted living community, has appointed Christine Brooks as Executive Director.
Brooks has served on several regional committees on Alzheimer's disease and services for the elderly. She is also a Certified Dementia Practitioner and Certified Director of Assisted Living with over 23 years of experience in the health field.
[ad_2]