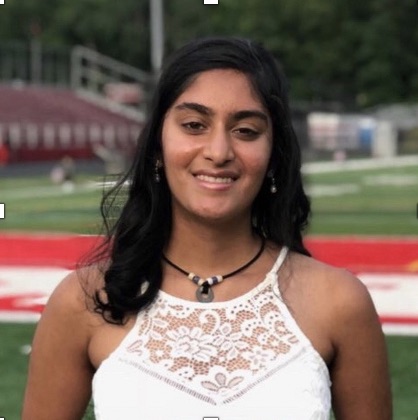 Student researchers examine campus carbon mitigation plan
A new report from UMass Amherst researchers explains how to implement a sustainable development action plan on campus.
The report examines how campus stakeholders, including students, faculty, and staff, understand efforts to redesign the environment and infrastructure systems at UMass campus to reduce carbon emissions and improve durability. It also discusses what these stakeholders see as desirable and undesirable pathways to campus decarbonization.
The research team includes Krista Harper, professor of public policy and anthropology, and research students from her Qualitative Research Methods courses at the School of Public Policy, the Department of Anthropology, the College of Education and the Program computational social science and data analysis.
In 2019, UMass Chancellor Kumble Subbaswamy tasked a new Carbon Mitigation Working Group (CMTF), co-chaired by Ezra Small and Dwayne Breger, to create a plan for 100% reliance on renewable energy to UMass Amherst's main campus by 2032. Harper and his students attempted to address a challenge the CMTF faces: disrupting the planning process by shutting down COVID-19, which means plans had to be developed remotely, with the exception of an in-person kickoff meeting with consultants in early 2020.
The COVID-19 pandemic has also disrupted plans to survey a large, random subset of the campus population on climate change and sustainability. The Harper team of students adapted the planned survey questions into a smaller qualitative project based on remote interviews and focus groups in spring 2021.
The report, compiled by Harper and undergraduate student Meera Ramakrishnan, describes research questions developed by the team that would give researchers a better understanding of the areas in which students have expressed the most concern.
Between February and May 2021, students in the class collected qualitative data from 44 UMass Amherst students, faculty and librarians, using remote interviews and focus groups. Among some of their findings, they discovered:
Students and faculty understand the importance of climate change and have expressed a desire to help save energy.
Students have limited knowledge of opportunities to engage in climate change, calling for general or administrative action.
Students want to be treated fairly as members of the UMass community, including increased communication with administration on campus projects.
Students want more transparency from the administration on finances and ask for more power over decisions that directly impact them.
The students expressed a strong distrust of the administration of UMass.
Students expressed frustration with the construction schedule, logistics and priorities.
Students want to learn more about climate change through hands-on classroom work, a goal supported by teachers and librarians interviewed.
"Sustainability efforts on campus remain a priority for the university, but it is crucial that student opinions on this project are balanced alongside it," the researchers write. "UMass's goals cannot go as far as its students, and this essential collaboration will not only strengthen support for sustainability, but encourage its outreach to broader groups in the Amherst community and the State of Massachusetts. . "
Harper, Breger, and librarian Madeleine Charney received a grant from the Massachusetts Society of Professors to continue their research into stakeholder perspectives on efforts to transition to net-zero campus infrastructure. This work will take place with Harper students in spring 2022, with Ramakrishnan assisting with research for his senior synthesis project. Ramakrishnan received a National Science Foundation research experience for undergraduates to work with Harper on the UMass ELEVATE program, which studies social equity issues in the transition to renewable energy systems.
The report, "Campus Stakeholder Perspectives on UMass Carbon Mitigation Efforts," is available online at Harper's UMass Amherst ScholarWorks page.