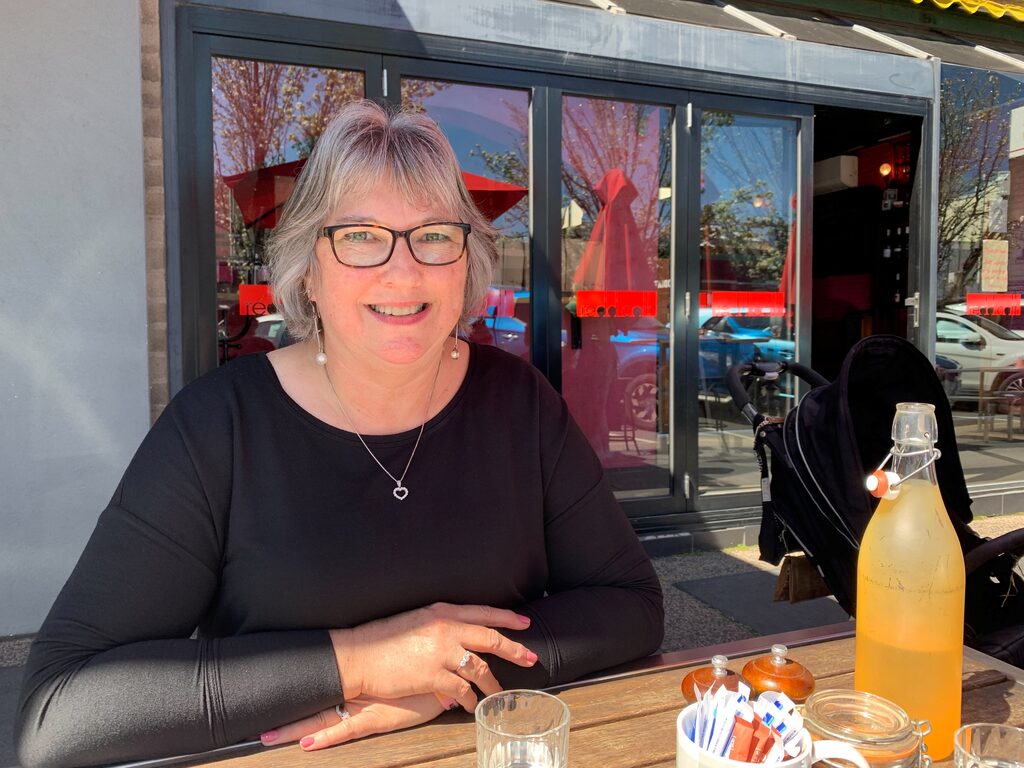 Cancer survivor urges people to keep track of checkups during COVID
Julianne Langshaw
A local cancer survivor pleads with people not to delay health tests and screening due to the COVID-19 pandemic.
Sale resident Angela Jones, who fought two battles with breast cancer, stresses the importance of having regular health checks.
"I don't want anyone else to go through what I've been through and still go through," she said.
After finding a lump in 2013, Angela was diagnosed with breast cancer and for the next 12 months she underwent lumpectomy, chemotherapy and radiation therapy.
She had no family history of breast cancer.
When the grueling treatment was over, everything was fine, the checks were bright and she was coming back to life.
Then, in 2019, when she and her husband Stuart thought it was all behind them, there was the shocking news that the cancer had returned – in the same breast, in exactly the same place – what her doctor said to be. quite rare.
This time, the treatment was much more aggressive, with chemotherapy, bilateral mastectomy with DIEP reconstructive surgery and then more chemotherapy.
In total, of his two diagnoses, there were 40 cycles of chemotherapy and 30 cycles of radiotherapy.
Both times, as her locks started to fall out, she regained control, shaving her head before the chemo took hold of her hair.
"Your scalp can get very sore with chemo – if you don't shave it when you have the chance, you can end up with clumps of hair that are too painful to handle.
"And your scalp is getting too sore and sensitive to shave because your hair follicles are literally dying," she said.
"You have no idea what's going on and the impact it has on your family, your friends – everyone.
"You are fighting for your life.
The difficulties of treating cancer the second time around were made worse by having to go through it alone as the family could not be with her during treatments due to the global COVID pandemic.
It was bad enough, but she saw young children undergoing treatment under the same circumstances, and they did not understand what was going on.
Seeing this broke her heart and it reminded her that there was always someone who made him stronger than her.
Due to her cancer experience, Angela has many women approaching her to talk to her.
A woman she knows who has just had her first cycles of chemotherapy has been devastated by the illness she suffered.
"Why didn't you tell me how hard this was going to be?" She asked Angela.
For Angela, it's hard to know how much information to give them, as it is already such a scary time for people newly diagnosed and everyone's experience is different.
But she said the effects of the chemo are cumulative and got harder each time.
"You just feel a little better, then you have the next round, you feel worse at the end of this one, then you start another round feeling even sicker. "
Many people assume that after treatment is over, that's it.
"The effects of chemo don't just stop when you finish chemo – it takes years," Angela said.
"The effects of chemo on the body are different for everyone, but the effects are there nonetheless. "
Because chemotherapy can interfere with healing, her reconstructive surgery, which involved using tissue from her abdomen, was slow to heal, resulting in months of pain and trouble.
But despite seven surgeries in 13 months and all the treatments and side effects, Angela feels like there are others who have had a worse hand than her.
"People face a lot of worse things than this," she said.
"I don't want to scare people, I just want them to follow their projections."
Angela said prevention is much better than cure, which is why people need to keep an eye on their own health.
And she said it wasn't just breast cancer.
"It's all of those other things, too – bowel cancer screening kits, prostate cancer tests, blood pressure, cholesterol tests, and so on. She said.
"Be aware of your own body – know what is normal for you and what is wrong.
"If you're worried, go see your doctor.
"Just take the time to take care of yourself." "
Angela also wants people to consider getting vaccinated against COVID-19, to help protect people like her, who are more vulnerable to the disease.
"If you can get the vaccine, please do it," she urged.
"You will help protect vulnerable family members and friends. "
Angela is well known in the area.
She was a community relations advisor at ExxonMobil.
Now retired but as busy as ever, she volunteers in various capacities with local organizations including Blossoms – a support group for young women facing breast cancer – as well as the Footprints Foundation, which provides practical help. women who have been diagnosed with breast cancer. and their families.
Angela is coming back to life and is currently in remission, and because of her experience, she wants to urge others to make their health a priority.
"If a person reads this and says 'thanks for the reminder – I'm going to go get that screening test', or pull that bowel cancer test out of the closet, it's worth it," he said. she declared.
Last year, a survey of more than 700 people showed many Australians delayed or avoided appointments and health tests, prompting medical professionals to urge people to follow health checks and not to ignore the symptoms.
The investigation was conducted by the Continuity of Care Collaboration, a national group of healthcare organizations formed to address access to healthcare for chronic illnesses and emerging symptoms during the COVID-19 outbreak.
It showed that 32% of those polled had delayed or avoided a visit to a GP in the previous three months, and 21% had missed or postponed a pathology test, potentially putting their health at risk.
This month is Breast Cancer Awareness Month. Sale resident Angela Jones has gone through a scorching spell after two battles with breast cancer and punitive treatment.
She doesn't want others to have to endure what she has had to endure.