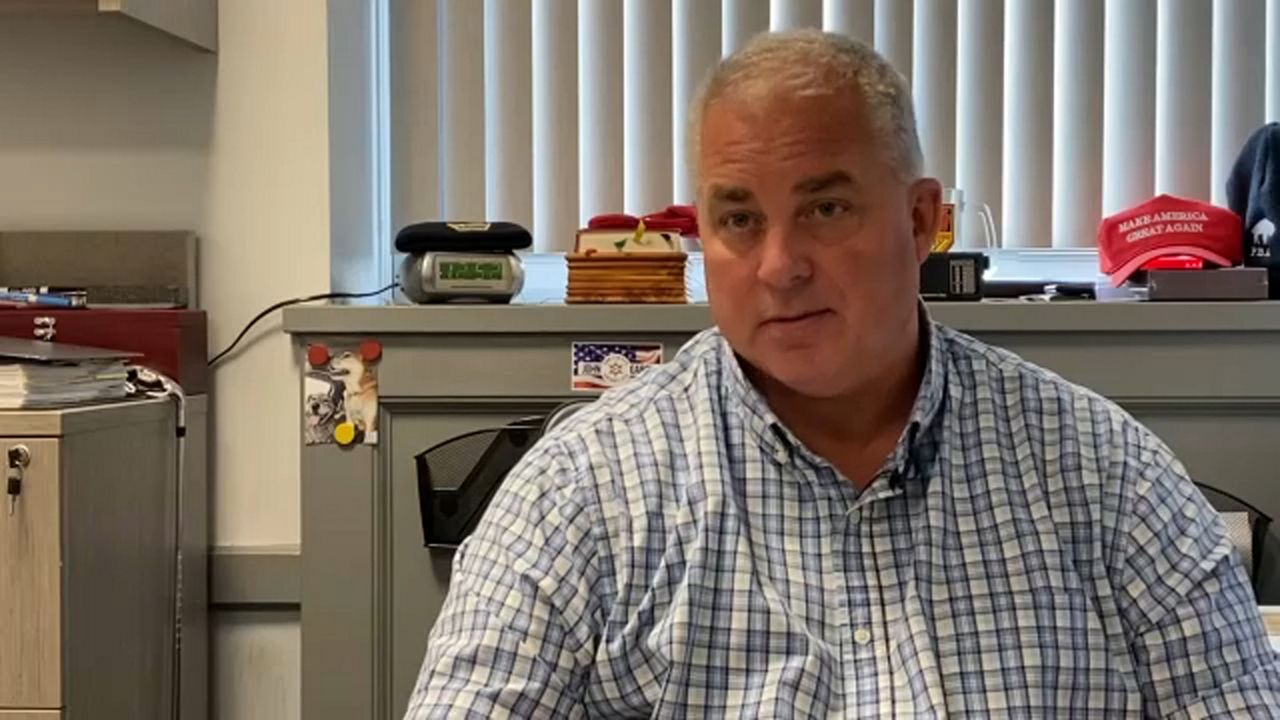 PBA President Sees No Problem With Brown Campaign Ad
BUFFALO, NY – An advertisement, paid for by the Brown for Buffalo campaign, is the subject of an ethics complaint submitted by about 140 people to City Council this week.
Complaint alleges ad may violate New York State and Federal law, City Code of Conduct, and Buffalo Police Rules and Regulations by featuring 19 or more people identified as real Buffalo police officers. The plaintiffs allege, among other things, potential wrongdoing by the mayor, the police commissioner and officers in using official officer positions to benefit Byron Brown in a political capacity.
"I didn't see anything, nothing wrong with it," said Buffalo Police Benevolent Association president John Evans.
Evans said that while the union supports Brown, the advertising executives have chosen to do so without PBA's contribution. He said they were within their rights to do so as long as they followed several rules.
"You can't be of service first and foremost," Evans said. "Also, I understand you can't be in uniform and again I watched the ad. None of them were in uniform, but they were in second front outfit or outfit that you would wear if you were working in a second security post. or post like that. "
The Brown campaign called the complaint a distraction and said it had no validity. Leading Democrat winner India Walton's campaign took no official position on the complaint, but said the central premise of the ad – that it would fire 100 agents – is wrong, pointing to a Partnership for Good study. audience that shows that millions can be transferred from budget police to evidence-based public safety programs without a single layoff.
"The only way to do it is to cut up bodies, to lay off workers," he said.
Walton's campaign is asking the city's ethics board to issue a written opinion and recommend disciplinary action if it finds violations.