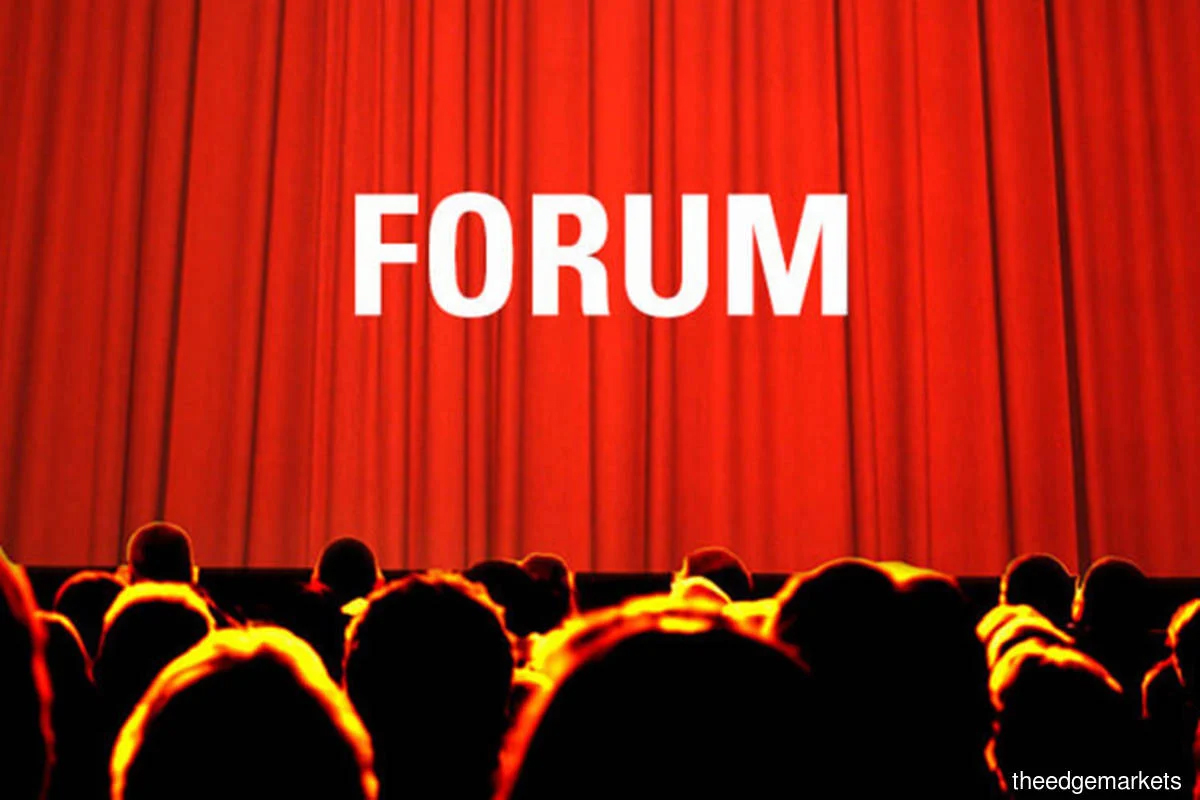 My Opinion: The Special Voluntary Disclosure Program – An Indirect Tax Perspective
Around this time each year, businesses and Malaysians will submit their "wish list" to the government for what they hope will be a great budget for the year to come and beyond. Other than complications from the Covid-19 pandemic, this year shouldn't be any different, but the government has introduced an extra flavor in the form of the pre-budget statement (PBS).
In an unprecedented move, the finance ministry released the PBS for the 2022 budget (expected to be tabled on October 29), with the aim of improving the transparency of the annual budget process as well as providing a way for the rakyat to follow the country's budget management using specific indicators.
A positive and encouraging measure in line with international best practices, the PBS also covers the management of revenue leakage, Malaysia's international commitments as well as strategies to increase tax revenue and strengthen the tax system.
Indirect tax was a notable mention, as the government recommends considering a proposal to implement a special voluntary disclosure program (SVDP) to increase tax revenue through better tax compliance. Through this program, taxpayers will be encouraged to come forward voluntarily to report any indirect taxes that have not been paid, underestimated, or mistakenly reported to the Royal Malaysian Customs Department (RMCD).
Currently, there is a voluntary disclosure form made available by RMCD for specific scenarios. Also, for those who remember, the Inland Revenue Board implemented the SVDP for personal and corporate income taxes a few years ago.
The voluntary disclosure program has been one of the recommendations of the Organization for Economic Co-operation and Development (OECD) as international best practice, as such a program allows taxpayers to manage and regulate their tax affairs and to report income that has been omitted in the past.
In a way, it provides taxpayers with an appropriate channel to be compliant and accountable taxpayers. From the government's perspective, this is a way to improve revenue collection using relatively limited resources, avoiding costly and contentious audits, litigation and criminal proceedings.
Interestingly, the OECD has been studying for years what motivates taxpayer behavior and how it can be influenced to encourage greater compliance. This resulted in the compliance pyramid and voluntary disclosure (see graph).
As illustrated in the pyramid, the broadest (and ideal) base are compliant taxpayers who pay their taxes when due. These are behaviors that tax authorities around the world would like to see. The middle part of the pyramid represents taxpayers who take advantage of voluntary disclosure programs to correct their tax affairs. These taxpayers may be considered initially as non-compliant with all or part of their tax obligations, but are encouraged by the program to come forward.
The top of the pyramid represents taxpayers who deliberately and persistently fail to meet all or part of their tax obligations. These are usually risk-takers who feel that their non-compliance will not be discovered, and therefore the fines and penalties should be the heaviest here.
From this pyramid, the emphasis would be on encouraging the middle bracket or disrespectful taxpayers to come forward, hence the voluntary disclosure program. Nonetheless, it is important to note that the design of the program must ensure that full initial compliance remains the most attractive option for taxpayers (and not the voluntary disclosure program). Otherwise, it can look like an apple shape, or worse, an inverted triangle!
It is important to recognize that the voluntary disclosure program cannot stand alone, but must be part of a larger compliance strategy. It should complement the variety of compliance strategies and actions that tax authorities and government take to encourage all taxpayers to meet their obligations. Therefore, developing an appropriate and effective voluntary disclosure program is key to its success.
Coupled with this, communication on its deployment and effectiveness is crucial. It is important to send the message that compliance is of the utmost importance to avoid creating perceptions of unfairness to those who follow the law, but at the same time, the program must be attractive enough to encourage not so taxpayers. conform to participate. .
Going back to the Malaysian front, as mentioned earlier, there is a voluntary disclosure mechanism for indirect taxes, but it is for specific circumstances and there is no certainty about the consequences. This proposed indirect tax SVDP is expected to be a more complete version, with experiences from the income tax SVDP as well. While the mechanism and characteristics of the SVDP indirect taxation are under study, from the point of view of taxpayers, it is hoped that such a program, if approved, will provide certainty on, among others:
• Appropriate and defined process for making the disclosure – clarity of the reporting process as well as the documentation to be provided will encourage compliance.
• What will happen if they make full and accurate disclosure and full penalties / fees will be imposed? Cost-benefit analysis will certainly come into play.
• Assurance that for those who participated, there will be no future audit for the reported years and that they will not be unduly targeted for further review in the future.
• Confidentiality of information that is provided – taxpayers may be concerned about publicity / damage to reputation and personal safety in the event of disclosure of participation.
• Ensuring that the terms of the additional tax payable will not be prohibitive – cash flow and payment terms should be reasonable and flexible.
Since there are many forms of indirect taxes (from import and export duties to internal taxes such as excise, sales tax, service tax, and goods and services tax), have a cohesive program to cover all of these taxes might be administratively easier to manage and meet with.
From a government perspective, aside from increasing revenue collection and improving compliance, since indirect tax is a transactional tax, it can be a much easier mechanism. to collect taxes that might otherwise go unnoticed.
Likewise, from the point of view of the taxpayer, the different indirect tax regimes, with the different differentiations between laws, are clearly difficult to comply with or to control. A small slip that goes unnoticed can lead to a big problem with non-compliance if it's not discovered until many years later. Therefore, SVDP can help nip the problem in the bud without the aggravating penalty effects.
Among others, and the list below is by no means exhaustive, the SVDP indirect tax could be advantageous for the following scenarios:
• Disclosure due to transfer pricing adjustments, especially for import duties and sales tax;
• Late registration for sales tax, service tax or any other indirect tax and the corresponding late payment of taxes;
• Underreporting of duties and taxes omitted or due to incorrect classification;
• Failure to account for the imported taxable service;
• Reporting of errors detected during internal health checks, and
• Underpayment of GST (note that a GST penalty remission program was introduced from May 1, 2021 to August 31, 2021).
Ultimately, a successful voluntary disclosure program must strike a balance between providing sufficient incentives for those who engage in non-compliance to come forward, but at the same time not rewarding or encouraging such conduct. Essentially, a successful program should benefit everyone involved, from the taxpayers who make the disclosure to compliant taxpayers as well as the government.
As the name suggests in the PBS, this is a "special" voluntary disclosure program – it remains to be seen how well it will cover and how long the program will last. Nonetheless, this is certainly an area to watch over the coming months leading up to Budget 2022.
---
Ng Sue Lynn, Head of Indirect Taxes at KPMG Malaysia. The views and opinions expressed here are those of the author and do not necessarily represent the views and opinions of KPMG Tax Services Sdn Bhd.