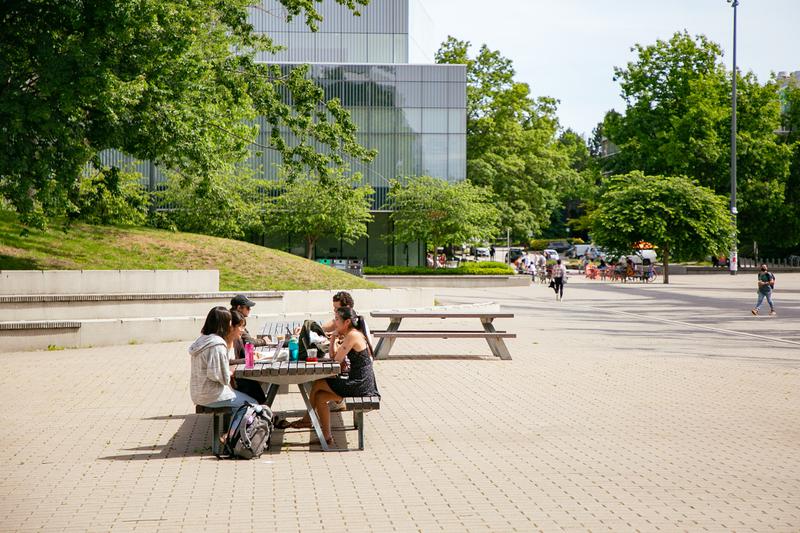 UBC's vaccine disclosure and rapid testing policies leave out one group on campus: visitors
Guidelines for visitors to campus remain unclear as UBC begins its third week of in-person classes.
UBC has announced a slew of new COVID-19-related restrictions in recent weeks – from mandatory rapid testing for those not vaccinated to the requirement for home vaccination. On August 24, the provincial health officer obligatory non-medical masks in all indoor public spaces, including classrooms and laboratories – and introduced the BC Vaccine Card the day before.
However, visitors to the UBC campus will not be required to disclose their immunization status, or undergo rapid testing, under current UBC policies.
Matthew Ramsey, director of university affairs at UBC Vancouver Media Relations, confirmed that visitors will not be covered by current UBC plans.
"Keeping track of visitors has proven to be so complex and difficult that it was almost impossible to achieve in the current system," said Ramsey. "And in reality, the BC Vaccine Card provides a level of assurance to the UBC community that people who come to campus to participate in discretionary activities will be required to provide proof of vaccination to do so."
The Department of Health provided little additional information, stressing that mandatory non-medical masks and proof of vaccination required at university residences are part of the prevention plan for visitors.
Ramsey stressed the importance of getting vaccinated.
"The university understands that people have concerns, the university fully understands that, which is why we have embarked on this program of proof of vaccination and rapid testing," he said.
However, one area of ​​campus life that this could affect is student society.
The issue of visitors not on the UBC program was raised at the AMS Board on Wednesday evening, when AMS said it would not have a vaccination mandate for its own employees due to legal issues. Some of the AMS employees are not UBC students and therefore are not included in the UBC Immunization Disclosure Program.
Graduate Student Society representative Julia Burnham expressed concern that some AMS employees were not vaccinated and would not be required to undergo rapid tests.
AMS president Cole Evans said the student association felt the program would eventually be expanded to include visitors and everyone on campus.
"We'll have to get some clarification from UBC as to whether this is something that they are going to eventually implement… or whether we will potentially have to do something ourselves," he said.