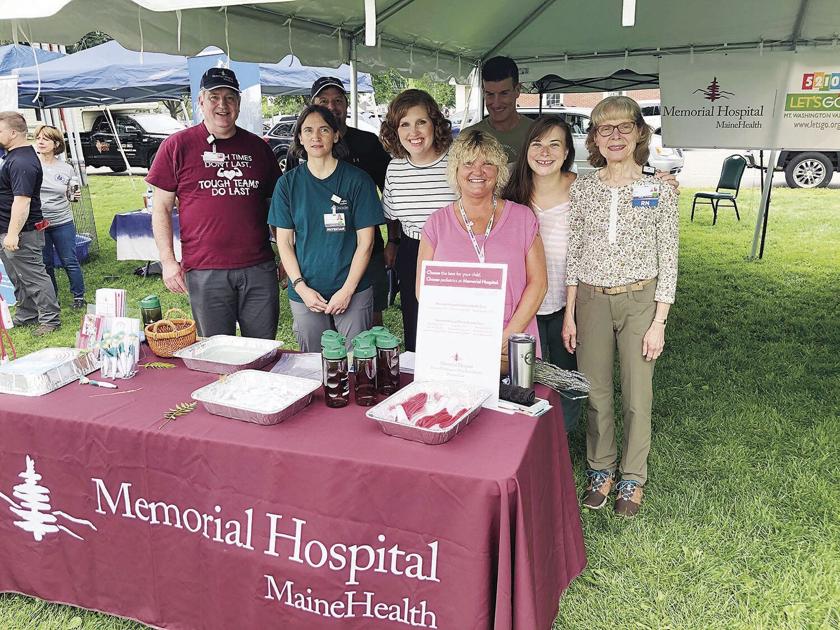 Memorial Hospital plans vaccination campaign | Local News
CONWAY – As Memorial Hospital has ended its state of emergency in response to the COVID-19 pandemic, it is not lowering its guard, officials preparing a new marketing campaign to get more people vaccinated against COVID -19.
President Art Mathisen said at a Zoom ceremony marking the end of emergency operations (see related article in today's health section), "We're just going to move and rotate as needed."
Mathisen said he decided to end "Code White" emergency status after consulting with medical staff, noting that New Hampshire and New England "were doing pretty well compared to some pockets in the United States. United".
Meanwhile, Dr Matt Dunn, Chief Medical Officer of Memorial, said, "We continue to have a weekly COVID meeting. We have developed a dashboard with control criteria that we monitor, so that we know where we are in the hospital, in the community, in the state. We look at national and international numbers in order to understand and better predict where we are going. "
Dunn stressed the importance of vaccinations to keep the downward trend in the number of COVIDs. "I'll say it now: people should get vaccinated. It will protect them. There are approximately 3 billion doses of vaccine in the world, "Dunn said.
"We have never seen such a population in such a short period of time have as much security data as we do. We know it protects you. It's unequivocal, "he said.
Dunn was cautiously optimistic about the community dealing with COVID variants this fall and winter.
The data indicates "that there is still a robust immune response from Pfizer and Moderna against the Delta variant (which is more infectious and more virulent than the original COVID-19 virus)," Dunn said.
"It doesn't mean people can't get COVID. This means that if they are vaccinated and contract COVID, it tends to be mild, "he said.
He said he was happy that the vaccination rate is higher locally (with 60 percent of all Carroll County residents and 67 percent of adults over 18 vaccinated) and statewide (64 percent. hundred).
But the remaining 30 to 40 percent of unvaccinated people give the virus a large population to continue spreading, he said.
"We know there are now states in the country that are experiencing pretty high numbers of outbreaks, and a lot of it is in their unvaccinated population," Dunn said.
Memorial spokesman Tim Kershner said on Wednesday the hospital was working on a campaign to reach people who have not yet chosen to be vaccinated.
"We know we have reached everyone who has been anxiously waiting to receive the vaccine," he said. "Now we're talking about using creativity to reduce objections to getting the vaccine. "
Kershner said the hospital has all three vaccines available – Pfizer, Moderna and Johnson & Johnson.
"I think we've followed the lead of the CDC and the Department of Health and Human Services," Kershner said.
Kershner said he is working on a back-to-school campaign to have schoolchildren vaccinated when they are eligible (currently aged 12 and over) as well as to have parents and other adults around them vaccinated. .
In addition to continuing to offer a COVID-19 vaccination clinic at the former Mt. The Washington Observatory Weather Discovery Center in North Conway (Wednesdays 8 a.m. to 4 p.m.), which accepts walk-in visits, Dunn said the hospital also has a mobile clinic, which was recently opened. seen at White Mountain Outdoor, Health and Wellness Fest in Schouler Park, where a handful of people were vaccinated.
Dunn said people who get vaccinated at such walk-in events often say they just haven't found the time to schedule a vaccine.
The hospital has not had a COVID hospital patient who has been kept there for treatment for a few weeks, Dunn said, adding that the number of people who test positive in the hospital is quite low.
Mathisen said that while the hospital resumes normal operations, it will for now continue to include a mask requirement, some restrictions in the visitor policy and reduced seating in waiting areas to encourage distancing social.
"I don't think it's a surprise to anyone," he said, adding, "I certainly hope we get back to the old normalcy, but I don't know if or when."
To schedule a visit to the mobile clinic during an event or business, contact Memorial Emergency Preparedness Coordinator Will Owen at (603) 356-5461, ext. 2038.
Memorial currently provides COVID-19 testing only for people who show symptoms of the disease and only by visiting a doctor or other health care provider, either in the emergency room or walk-in clinic, or as part a visit to primary care.
COVID-19 tests and test kits for asymptomatic testing are available at local pharmacies and health centers. Walmart, Hannaford, Shaws, Walgreens, and CVS also offer the COVID-19 vaccine.