Joe Marine's mayoral campaign launched at Tapped Mukilteo
MUKILTEO, Lavis. – A hundred people packed Tapped Mukilteo Wednesday July 7e from 6 p.m. to 8 p.m. to support municipal councilor Joe Marine in his candidacy for re-election to return as mayor of Mukilteo.
The campaign kick-off for mayor of the Navy was so busy that many participants had to wait outside to enter. Many of them chose to hop into the main restaurant for a drink while they waited.
Marine served two terms as mayor of Mukilteo from 2006 to 2013. He and his wife Candy lived in Mukilteo for 26 years where they raised their two daughters, Brandi and Jamie. Marine is an insurance agent and charity auctioneer.
Guest speakers included former Mukilteo mayor Don Moran, former Mukilteo city councilor Randy Lord, and community leader Mari Tate, director of Mari's Place for the Arts.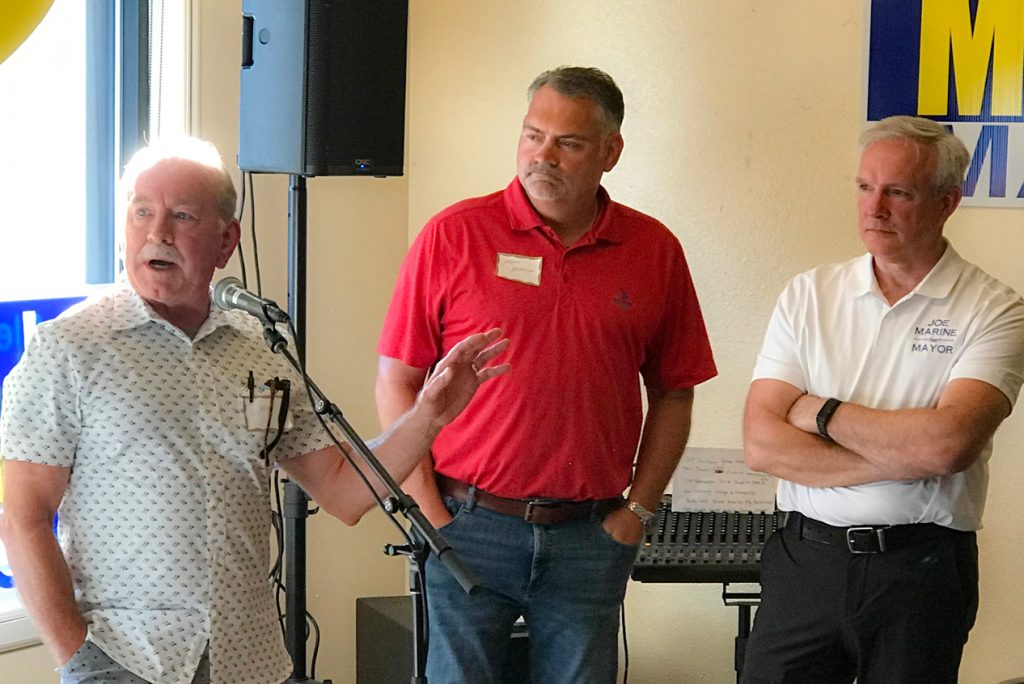 The Navy Campaign Platform protects Mukilteo from the Housing Action Plan (HAP), building a Mukilteo Park 'N Ride land, pitting Paine Field against Sea-Tac North, and moving Edgewater Beach Park from Everett in Mukilteo.
Its campaign slogan is "LEADERSHIP and RESULTS to move Mukilteo… TOGETHER".
Marine spoke about her previous record as mayor. Under his administration, the City built a new community center and town hall in Rosehill. He acquired 98 acres to preserve Japanese Gulch, secured the Tank Farm property for the Mukilteo Fishing Pier, and renovated Lighthouse Park.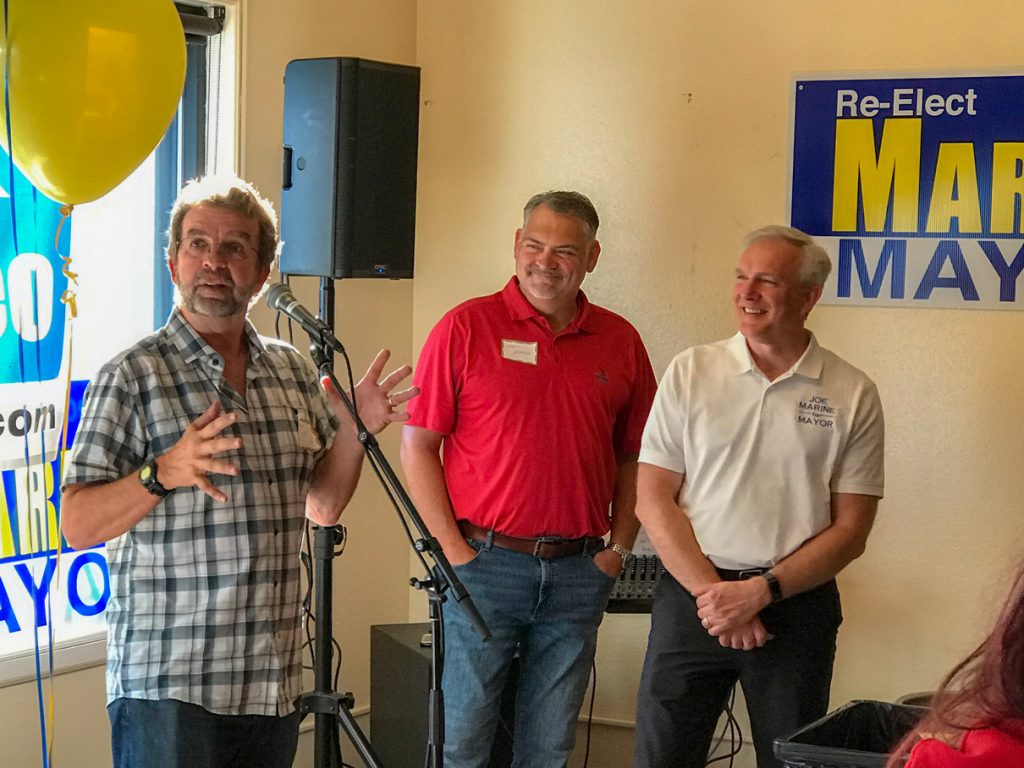 During Marine's tenure, Mukilteo was ranked twice by Money magazine as one of America's Top Ten Small Towns.
"It doesn't matter that I was mayor," says Marine. "My motivation has always been to leave the city better than when I arrived there. "
Marine is the Chair of the Arts Council at Mari's Place for the Arts and the Secretary of the Community Transportation Council. Previously, he was Chairman of the Community Transit Board in 2009. He was also a member of the Public Safety and Crime Prevention Steering Committee and a member of the Sound Transit Board.
Jeff Dunleavy, longtime resident of Mukilteo and former executive director of the Mukilteo Family YMCA, recalled how Marine was instrumental in acquiring city and state funds to build the Mukilteo skatepark. 20,000 square foot YMCA.
Dunleavy remembered Marine's excitement and passion for building the skatepark for the youth of Mukilteo.
"I couldn't get Joe to stop talking about the skate park," Dunleavy said. "He was ready to go ahead and do whatever it took to build it."
Paul Ellis, owner of Ellis Wealth Management and former president of the Mukilteo Chamber of Commerce, shared with the Lynnwood Times Marine the implication of the 2019 "Save the Lighthouse Festival" effort.
"In a time when people make promises and find excuses not to keep their promises, Joe is working overtime to keep his promises," Ellis said. "It's an honor to support him.
The president of the Mukilteo Police Foundation and current president of the Mukilteo Chamber of Commerce, Matt Martin, moderated the kickoff which drew a lot of people.
Martin has known Marine for 20 years and has served with Marine on several boards. The winner of the 2019 Mukilteo Citizen of the Year award supports Marine for her "willingness to listen to residents" and her "incredibly collaborative" abilities.
"Joe loves Mukilteo," Martin said. "I trust him 100 percent to do what's best for the community."
For more information on Joe Marine and to support his re-election campaign for Mukilteo mayor, visit his website https://www.marineformukilteo.com/ or his Facebook https://www.facebook.com/MarineforMukilteo.
Tapped Mukilteo is located on 10809 Mukilteo Speedway in Mukilteo.