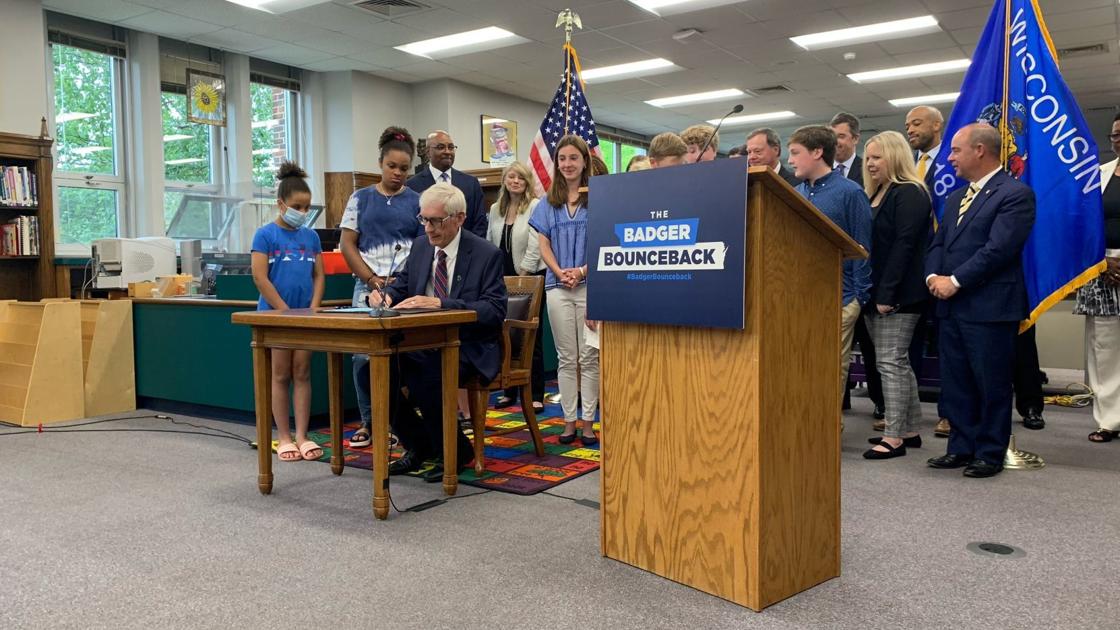 With Re-Election On The Horizon, Gov. Tony Evers Campaigns On Republicans Tax Cut | Local government
"Republicans don't care about the truth, they just care to attack the governor at all costs," said Senator Kelda Roys, D-Madison. "He did what they forced him to do. They always attack him for that."
Base in difficulty
Now that he has signed the second Republicans drafted budget of his term, some fear Evers has not done enough for his own base voters and risks leaving them on the sidelines in 2022.
"The vulnerability of the budget for him politically is just to make sure he has his base on board," Burden said. "Democrats are going to be very unhappy with this budget. It doesn't do much to increase funding for education. The Medicaid expansion they've been calling for 10 years is on hold again."
Kraig said the budget deserves a full veto, but at the very least Evers should have scrapped the income tax cuts, which he said were regressive and benefited the rich, as well as the portion of the budget. devoted to health care, because it does not include the Liberal priority to expand Medicaid, the partially federally funded health care plan for low-income people.
Providing bigger budget vetoes, he said, would help Evers create a more stark contrast to a Republican party he will attempt to defeat in 2022.
"On our side, we are certainly concerned that the Democrats here, not just the governor, but there are seven lawmakers who voted for this budget, have not really come out of a much more moderate era of Democratic leadership," said Kraig.