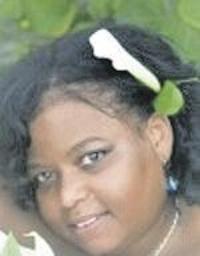 Vicki Ann Ledbetter-Metcalf | Obituary
VICKI ANN LEDBETTER-METCALF, 56, of Annapolis, Maryland, died on June 1, 2021 at the Anne Arundel Medical Center (AAMC), after a courageous battle to overcome the enormous damage to her lungs from COVID19. Vicki was the beloved daughter of Eva and Charles Ledbetter of Scott Depot, West Virginia and the wife of Hollis R. Metcalf of Annapolis, Maryland.
Born February 12, 1965 to a career military family, Vicki attended K-12 public and private schools located in California, North Carolina, Kansas, Missouri, Indiana, and West Virginia. Vicki's last three years were spent at Dunbar High School in Dunbar, West Virginia. Throughout these years, Vicki has proven to be an extremely talented, dedicated, motivated and gifted young woman. In those pre-K-12 years, a few examples of Vicki's extracurricular activities included being a Pop Warner Junior League cheerleader, a role model for young people, a member of multiple dance teams, Girl Scouts, a female gamer. flute in her high school groups and choirs as well as being selected for the WV All-State Band and Chorus, member of her high school choir, member of the track team as a middle distance runner who ran le mile, president of her Spanish high school club, member of the debate team, young church pianist, member of the church choir, Habitat for Humanity volunteer and judge of the Supreme Court of the State of West Virginia (Chief Justice).
Vicki has worked hard to balance her college life with her extracurricular activities, and she has done so with grace. As a member of the local organizations Xinos and INROADS, Vicki received positive role models and mentors who encouraged her towards high academic, moral and social values. The result was that Vicki was an "A" student who received several academic awards during her pre-K-12 school years to include her selection into the National Honor Societies of her middle and high schools. Obtaining an A in college courses during his high school years also led to his induction into the Junior College Mathematics Honor Society. Additionally, Vicki finished first in three separate summer courses in the pre-engineering and math programs at West Virginia Institute of Technology, Virginia Tech. and West Virginia University. A combination of his academic and extracurricular accomplishments resulted in his selection in Who's Who Among American High School Students.
After high school, Vicki received a Hampton Presidential Fellowship and the CH James Fellowship to attend Hampton University. As a student, she has been active on the board of directors of the student association, the Big Brother / Big Sister program, the Gospel Choir, the Business Club, the student recruitment team and has held leadership positions from his freshman year to his upper class years. His accomplishments, personality and leadership skills during his college years were evidenced by his election by his classmates to chair his senior class; and her selection by the administration to be the student speaker at her graduation ceremony. In 1987, Vicki graduated with Honors with a BA in Corporate Finance from Hampton and was selected for inclusion in Who's Who Among American College and University Students.
From her college years to her college days, Vicki held part-time and summer jobs that provided her with valuable life skills such as time management, responsibility, reliability, confidence, financial literacy and a strong work ethic. Her job included work as a babysitter, foster feline sitter, fast food customer service representative, student library assistant, freshman group mentor, assistant Office for Students and Administrative Assistant for Students at the Supreme Court of the State of West Virginia. For Vicki, the experience she gained from these jobs made it easy for her to transition from an academic environment to a real work environment.
After graduating, Vicki began her 34-year career in the federal government as a real estate appraiser for the United States General Service Agency. His responsibilities included working with federal properties that varied widely in type and value, and could include undeveloped land office buildings, warehouses, military possessions, and single and multi-family residences.
Following the 1990-91 recession, Vicki accepted a position as head of evaluation policy at a "new" agency, The Appraisal Subcommittee (ASC). Vicki loved her job, especially the trips which, over a period of two to three years, took her to all 50 U.S. states and territories to oversee the implementation of CSA policy. In addition, for a year, she honorably and successfully served as the CSA's Interim Executive Director.
Vicki was one of those few people who could do whatever she set out to do. Despite the challenges of her job, Vicki demonstrated her passion for learning by earning a Masters of Commerce degree from Bowie State University. In addition, she was taking part-time courses for a doctorate.
In 1990, Vicki met her soul mate, Hollis R. Metcalf. Hollis recalled that "She had the most beautiful eyes and the most beautiful smile that could light up your soul. If you were lucky enough to be present when she looked you in the face, the pure joy that emanates from her would blind you. . " On October 10, 2010, Vicki and Hollis' love for each other would lead to their wedding in St. Johns in the US Virgin Islands.
Despite the number of trips her job involved, traveling was Vicki's favorite pastime. She enjoyed exploring countries around the world with different cultures, governments, economies, customs, foods and values ​​than the United States. Throughout her adult life, Vicki has been fortunate enough to travel to 4 continents, 14 countries, most of the Caribbean Islands, and all 50 US states and territories. Vicki felt that through her travels she became a better person by personally seeing more of the natural beauty of the world's surroundings, developing a greater appreciation for the diversity in the world and gaining a more realistic perspective. of what the world has to offer.
On June 1, 2021, Vicki left her earthly vessel to be with the Lord. Welcoming Vicki to Heaven's Gate, her grandparents, Dora Mae Ledbetter, and Elnora and Adolph Ford; her aunts and uncles Annie Mae and Ernest Watkins, Alveretta and JC Souire, Aunt Dorretha Green, Aunt Margorie Yokley, Uncle James Harris and her cousin Jermaine Ledbetter; stepmother, Shirley Metcalf; and many, many other beloved family members who have passed away.
Those she leaves to cherish her memory include her parents, Eva and Charles Ledbetter of Scott Depot, West Virginia and her husband, Hollis R. Metcalf of Annapolis, Maryland whom she loved and adored, they were her world. In addition, she will be sadly missed by her precious uncles, Fred (Joyce) Ledbetter of Muskogee, Oklahoma and Jim (Judy) Ford of Clarksburg, Tennessee; her precious aunt, Brenda Mae Ledbetter of Muskogee, Oklahoma; his close cousins ​​"Oklahoma", Michelle Robinson, Frankye Johnson, Jerome Ledbetter, Steven Ledbetter, Lanell Meeks, Heidi Watson and Demetria Walker; her lovely daughters-in-law, Chantelle Thomas, Tashara Metcalf and Zanesh Metcalf Woodland; her beloved nieces, Crystina Metcalf Smith, and her daughters Marie and Kari; her extremely close longtime friends Vivian Banks, Markita Black, Ken Hawes, Lori Arnwine-Moore, Mark Watson, Sue Austin and Daniel Jones; and her dear and close colleagues Jenny Tidwell, Denise Graves, Neal Fenochietti, Kristi Klamet, Lori Schuster, Claire Brooks, Alice Ritter, Ron Pepe 'and Jim Parks. Finally, Vicki is survived by many, many, many other cousins, close friends and co-workers who will never let the memory of her unforgettable life fade away.
At Vicki's request, no funeral service will be held and according to Vicki's wishes, she will be cremated. The family plans to hold a "Celebration of Vicki's Life" during the month of August. In lieu of flowers to honor her memory, please consider donating, regardless of the size of the donation, to the Vicki Ledbetter-Metcalf Endowment Fund.
Checks for must be made payable to: "Hampton University" with "Vicki Ledbetter-Metcalf Endowment Fund" noted on the "For" line. Send checks to: Felicia Blow, Office of Development, Hampton University, 200 William R. Harvey Way, Suite 222, Hampton, VA 23668. Credit card donations can go through the Hampton Business office by calling Ms. Blow at 757 -727-5350.
Condolences can be presented using the Wall of Memory on the Edgewater, Maryland Kalas Funeral Home website.